Administrator
Staff member
Community Manager
Update to version 8.228
Hey everyone,
Our next update will be released on 11-25-2020, and with it, we'll be releasing the following change, as suggested by the community!
Sending mass support
With our next update it will be possible to send mass support from any of your villages to any other (even not owned) village. This feature has been requested by the community on several occasions.
This feature will make it easier for you and your tribe to send support to villages in need in an efficient and timely manner. It will be possible to apply your rally point troop templates in the same way as you would on the individual support commands. Please note this option will only be available to players with an active Premium Account.
On the image below, you can see what it will look like in-game: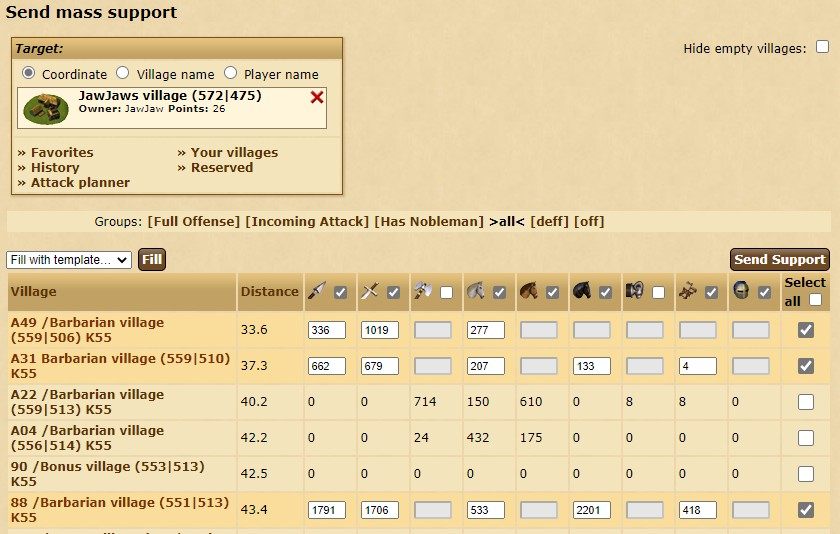 Good luck defending!
Feedback
If you want to share your feedback with us, you can do so in
this thread.
Kind regards,
Your Tribal Wars Team