Once again I find myself making a thread. However I did not want to derail my previous one - as it is about JUNK seeking a challenge.
There has been a lot of controversy surrounding
Margol
. It would seem that he is both hated and loved. A question that ponders the minds of everyone - is he trustworthy?
As I have stated recently, I do not believe him to be so. Although it would appear that others follow him. I have no problem with them. That is their choice. But will they think the same way when I unveil the truth? :if:
I am here to open the curtain, to shed a light, to show you all the kind of person
Margol
is: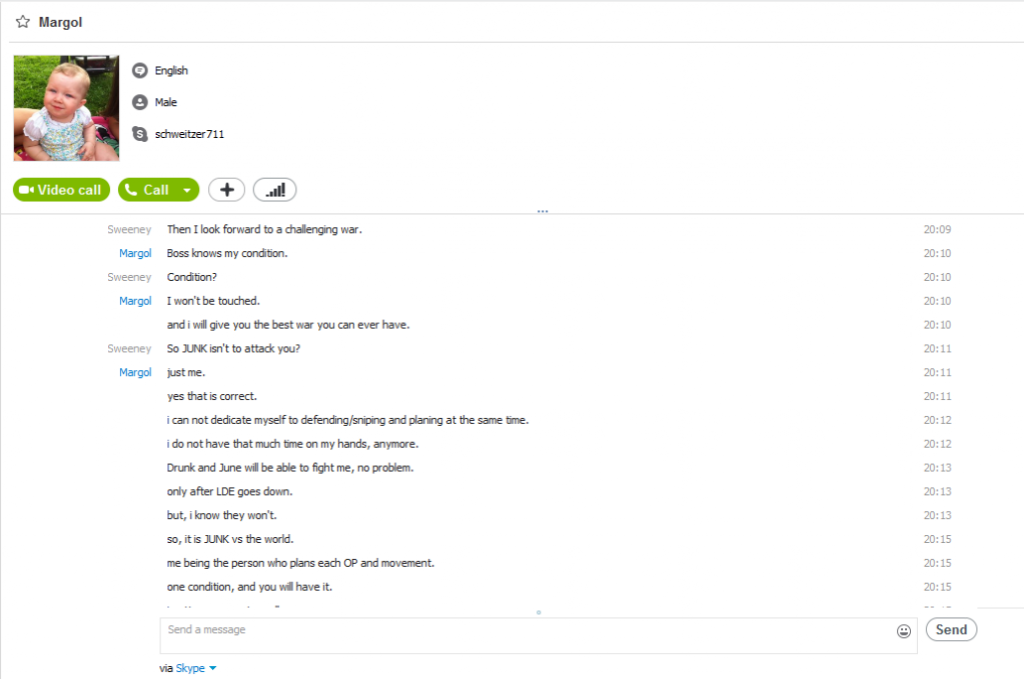 If anyone has doubts about the authenticity of this screenshot, you can add me on skype (sweeney2kaii8) and I will happily share my screen with you and show you personally.
It would appear that
Margol
only wishes to save himself. Unfortunately I cannot say I am surprised. Those in Lengend know that there is nothing I hate more than a spineless leader (such as the former Deathbot007). How these people get into leadership continues to baffle me.
As you all know, JUNK are indeed awaiting the fight. And I hope that you bring it to us. But do it for the right reasons. Not for this selfish leader.
- Sweeney